We kicked off our 60th anniversary celebration at the Litchfield Watercade kiddie parade this morning. Henrietta hen and some egg friends were there!
What an absolute blast at the Watercade parade tonight! 100 walkers having great fun in the sun!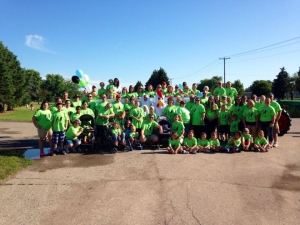 Well the wind got the best of us and the Watercade little crow ski show was postponed but not before we handed out hundreds of free 'eggs on a stick' (hard boiled egg on a pretzel) and had people try their hand at a few fun games. What a great way to wrap up a terrific weekend!!!