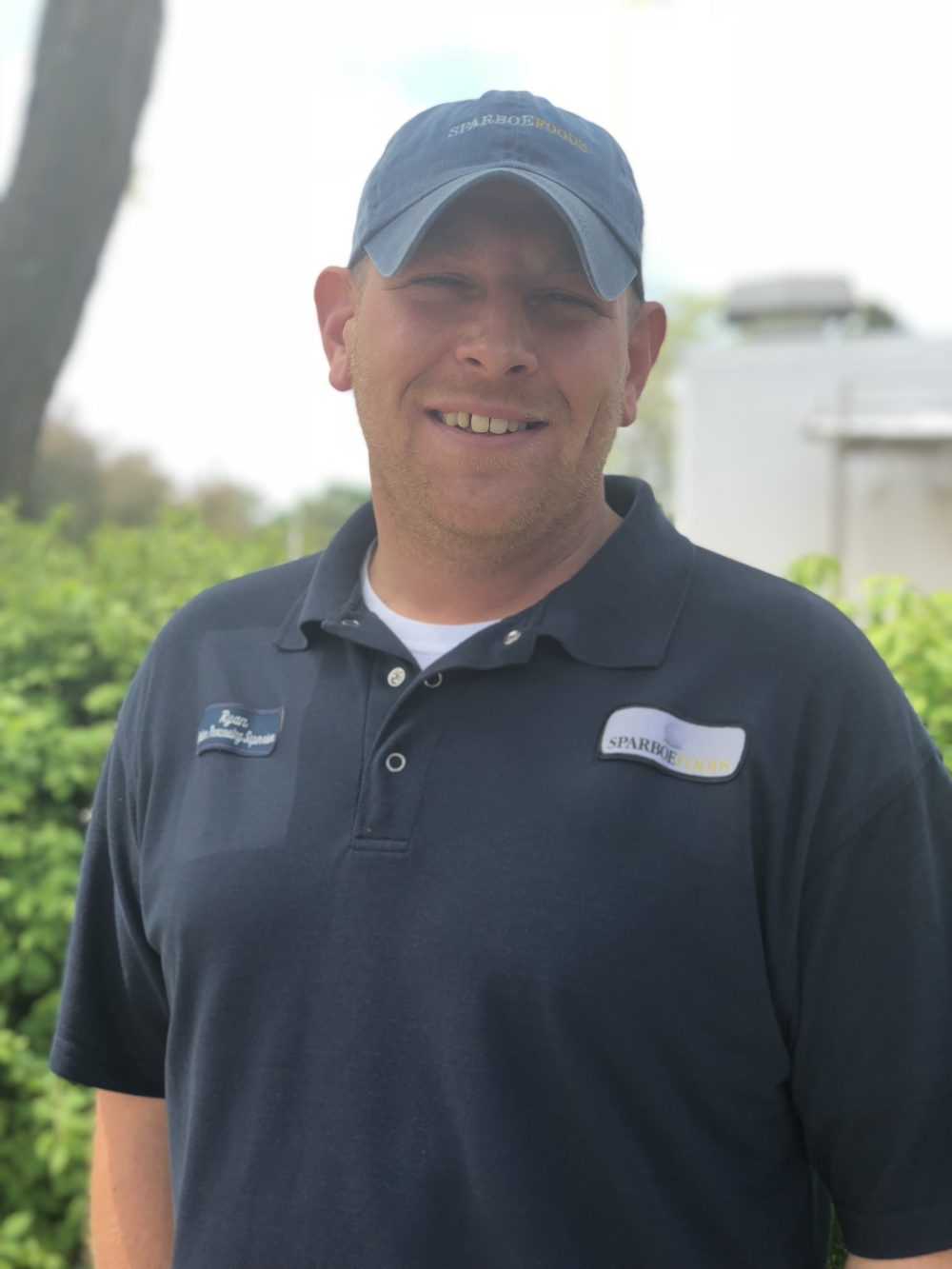 When it comes to liquid, dried and pasteurized eggs, Ryan knows just about everything. As a Further Processing Manager at Sparboe's egg product facility in New Hampton, Ryan oversees operations in the can-off, dryer, tanker bay, pasteurization and ESL (extended shelf life) departments. And while today he manages more than 70 team members, his job at Sparboe started small.
Born and raised in Hawkeye, IA, Ryan discovered Sparboe Companies as a Junior in high school in 1999. "I was looking for a job and I came across Sparboe," he recalled. "I had no idea what they did, but I applied for a position and was accepted right away."
Little did Ryan know that his high school job working in the transfer and breaking rooms would soon turn into a full-blown career.
Over time, Ryan moved from the breaking room, to the tanker bay, to the can-off department – a division of the company he helped launch in 2005. With dedication and passion for the job, Ryan has celebrated six promotions in the almost 19 years he's worked for the company.
"I really enjoy working with people, but I also love getting in there and doing the work as well. The atmosphere is very friendly, and very fast-paced."
The support and professional development Ryan's received over time has contributed to his success. Sparboe Companies helped Ryan complete pasteurization school, HACCP classes and SQF training, giving Ryan a wide variety of skills to build on.
"There's plenty of opportunity to grow with this company if you want to," Ryan said. "Every day I go into work, there's something different to learn and do. I work with great people; we're a real family."