Hatched in 1954, Sparboe started as a chick distributor in Minnesota. Since then our family owned (and woman owned) company has grown from chicks to eggs and egg products (like liquid eggs). Today we proudly provide quality shell eggs and egg products to families across America. Read below to learn about our 60+ years of chickens and eggs.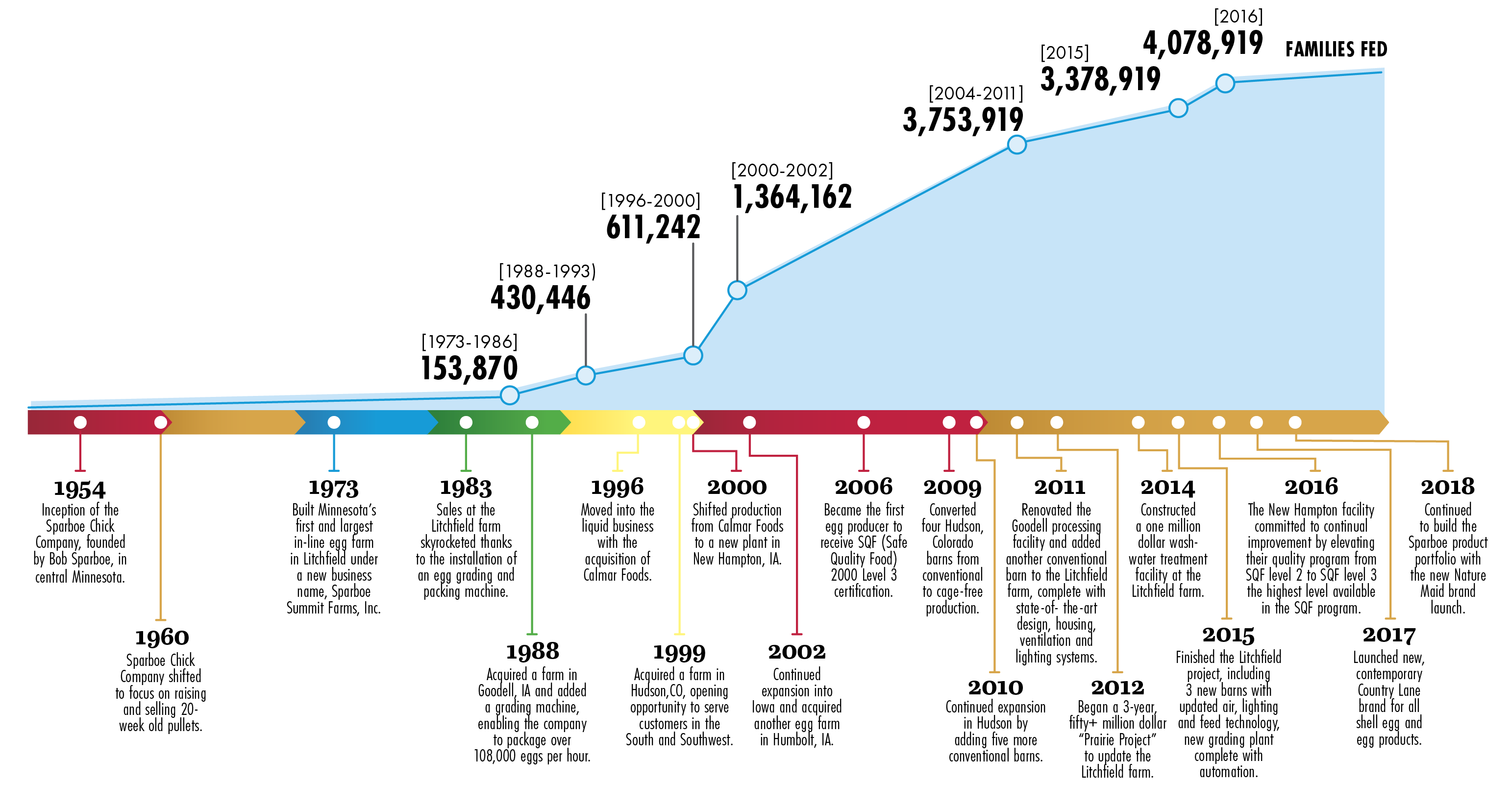 FEEDING FAMILIES AND ENRICHING LIVES.
We value passion, respect, family, courage, integrity, and stewardship.