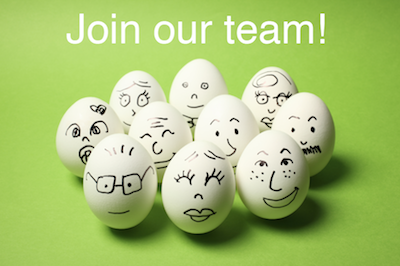 Our hens lay eggs everyday – even weekends and holidays! . . . So we are there too, making sure the hens are cared for and that the eggs are washed, graded, packed and ready for our customers. Are you looking for a career in agriculture or food production? Check out Sparboe Farms/Foods and join our team today!
Sparboe recognizes that our employees are the key to our success. Whether you are looking for an entry-level production position or you are an experienced professional, Sparboe has opportunities available. We offer a competitive benefits package which includes medical, dental, flexible spending or heath savings account, life and AD&D, short and long-term disability, 401(k) with a match, and paid time off.
Click here to view job opportunities available at a location near you and to apply online
You may also submit your resume to careers@sparboe.com or apply online by visiting your state employment agency:
Prior to hire, applicants must complete an I-9 form and pass a physical, drug test, and background check.
Sparboe Farms, Inc. is committed to providing equal employment opportunity to all job seekers in accordance with applicable equal opportunity and affirmative action laws and regulations.